Image source : ∇
Handicraft & India
It's a craft-rich culture- India! While some of them are able to sustain themselves through proper channelizing and merchandising while some are getting extinct. And some need just a little push so that they are on a platform. So that they get the commercial accomplishment the craft needs for the artisans to entirely depend on his skills.
Famous Indian Embroideries
Today and in the coming few days we are going to talk about embroidery. It is still not completely and out rightly related to home decor, though we see, embroideries on cushions and bedspreads, our intent is more than that. We want these embroideries everywhere- home furnishings, lamp, upholsteries, etc. They truly deserve it for their beauty and vibrancy.
Understanding the embroidery
We are no embroidery expert or can tell the technicalities involved in creating them, we are here to appreciate them and find great uses of them. Today we'll be talking about some of the embroideries of India with a few examples for a better idea….
1 Aari Embroidery
Aari embroidery has existed from the 12th century onwards in India. This embroidery was highly patronized by Mughals. It's a fine embroidery of floral motif. The regions where Aari work is mostly done is Gujarat. It is done using a hook like a needle called Aari(from where this embroidery gets its name) to give a chain stitch. This embroidery is well known for its vibrant colors and patterns. |a| |b| &|c|
2

Chikan Embroidery
Chikan work, one of the most famous of all the Indian embroideries is from Lucknow. Though it was done on white thin cloth with white threads in earlier days but now not only do they use colored threads but on all kinds of fabrics like silk, crepe, organdie, chiffon, and tussar. They also sew sequins to Chikan embroidery nowadays to add a little bling. |d| |e| & |f|
3 Kantha Embroidery
The Kantha Embroidery is the largely practiced by the rural women of West Bengal and Bihar is especially done in sarees. The basic idea of this craft in the early days was that the thread was drawn from the borders of the used cloth It is a simple running stitches done on the edges. Kantha comes from the word 'katha' which means story, therefore one can find a kind of storytelling on some of the patterns. |g| |h| |i| & |j|
4 Kashmiri Embroidery
This embroidery from Kashmir practiced by men draws its inspiration from nature. One can find motifs of birds, flowers. Fruit motif is also popular but the Chinar leaf motif is considered quite an important one. The stitches are simple mainly satin, stem and chain stitch are used. This embroidery is commercially a hit, mostly done in shawls.  |k| |l| & |m|
5

 

Phulkari
Sadly enough Phulkari which literally means flower work has lost its original form and is mostly done by machines these days. Though the popularity has increased many folds due to commercialization and globalization. Originally the opposite side of khaddar was used for the embroidery. Now other fabrics such as georgette, chiffon, cotton, crepe etc are used. It was an integral part of Punjabi occasions like marriage, etc. Now we see the work in bed covers, cushion covers, bags etc. |n| |o| & |p|
6  Zardozi
Originally done by silver wires and gold leafs, way back to the times of Rig Veda– Zardozi is now mostly done with copper wires, golden/silver polished threads and silk threads. The radiant finish gives it a rich feel and adding onto it, pearls and gems are also studded in many designs. One can see great use of Zardozi work nowadays especially on occasion attires and it's sure to maintain its popularity for its magnificence. |q| |r| & |s|
Handicraft with great potential
Though many of these embroideries are still popular and are more commercially viable with the coming up of industries, machines, and government initiatives. We know that most of them are not done in its original form. In a way, it's good that the craft has taken flexible steps to cater to the demands of today. There is a great potential of these work in Interior Design. Without a doubt, these would bring in a lot of richness and colors to our rooms. Many designers these days are taking steps in this direction and it's a great confidence and financial boost for the artisans.
Don't forget to check out our round-up of embroidered cushions here!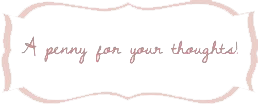 Please click here for more information and here to purchase a book on Indian embroidery by Jamila Brijbhushan.