Bridge City Blooms Pillow On Grey by Caitlin Wilson
Definitely one of those days, when you jump from your seat looking at something on your screen.  Like a kick,  after many many days of tardiness ! Those who love interiors and home décor stuffs can exactly understand what we mean here. Now the Jump- it happened because we saw this awesome fluffy, fresh from the garden cushion/pillow cover called Bridge City Blooms.  It's one of those kinds, that you can place at any kind of interior decorating scenario. Full of colors, balanced by gray!
Material  ~ 100% cotton
Closing  ~ Brass zipper on bottom
Size ~  14 x 20, 20 x 20, 16 x 26, 24 x 24, 26 x 26(All sizes in inches)
Price ~ $ 70/-
Whether you adorn your white sofa with it..
Or you want bring some colors to your garden times, this beautiful pillow will stand tall!
So, what makes you wait, go grab yours at Caitlin Wilson!!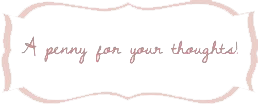 All Images and pricing : Caitlin Wilson
Dramatic Photomontage : medesignwe