Striped Garden Accessories
You are for sure lucky if you've a garden in this ever vertically rising world. If not, atleast a space for occasional outdoor setting. You've yet another space to indulge in everyday things and deck it up too.
Gardens as first impressions 
Mostly gardens are the welcoming notes of our homes, they are the first impressions. We feel it's imperative that we up keep it and also keep changing the look and feel, every once in a while. If you do gardening yourself, then this would become all the more fun.
We love stripes
In our ongoing love for stripes, we can't ignore the gardens or even balcony garden for that matter, especially when we've talked about them in detail in our previous few posts here and here.
Gardening tools
The things we use around home, office or garden, need not necessary be boring in looks. In fact, we feel better and sometimes efficiency wise too, the everyday tools seem better. Same can be said about this lime green hose pipe(1) with striped handles. One might be tempted to irrigate plants more often.
The striped garden toolbox(2) is a big show-off and we simply love it. It'll keep all the tools at one place, away from children and look chic- all at once!
We had in one of our posts talked about gifting plants, here we have an even better idea- Gift plants with all the necessary equipments in a lovely tote bag!
Seating setting
So, to have a seating arrangement in gardens or balconies, even if small, is a good idea! The setting would encourage us to come out and be around nature. It can be anything from a stool to a relaxing chair to a proper chair -table setting for occasional dining, depending upon the space you've and the requirement.
Stripe fun seating
We've lined up five striped seating for your consideration. While we sincerely hope, at least one of them fall under your outdoor setting or an idea that you've in mind.
Finally, we at M~W are always encouraging green in our own way and don't want to miss any opportunity to do so. We hope you are slowly falling in love with stripes if you've not yet that is!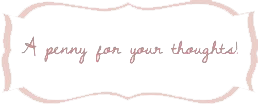 (Click on the numbers to go to the source of products)